Hassan Abdel Salam
NYU – Sociology
Leslie Center for the Humanities/Religion/Sociology
Mentors: Zahra Ayubi (REL), Marc Dixon (SOC)
16_neuk_fellow_hassan.png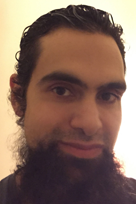 I am a sociologist who seeks to use quantitative and computational methods and novel data sources to study law, religion, and human rights at a domestic and transnational level.
At the Neukom Institute, I intend to draw on web scraping and analysis, and social network approaches, to illuminate the topics, themes, and doctrines of online fatwas (Islamic legal opinions). Unlike media depictions that cast Islamic law as violent and cruel, I hope to show how fatwas repeatedly invoke mercy and dignity when adjudicating cases. Drawing on large-scale data generated by Internet users such as social media content and aggregate Internet search data, I also intend to trace the emergence and spread of Islamophobic discourses in Western countries around the world.
Additionally, I seek to trace the rise of civil and human rights in American law. Focusing on the U.S. Supreme Court, I intend to analyze the body of constitutional jurisprudence from the eighteenth to the twenty-first centuries to uncover shifting patterns in how "rights" have been conceptualized in American constitutional law.